Hello all,
It's our first anniversary here at Revolt! and it's been a while since we added new stuff, finally we can say that this is one of the most important announcements this year.
We have integrated with UPS and now you can have real-time quotes on your order while checking out. Simply fill in your information (remember to enter all required fields) and you will get two shipping options "Shipping" and "Worldwide Expedited". First is regular shipping which we have described here, second option is UPS Expedited service which will deliver worldwide in MAX 4 days (and in the US is more like 2 days max).
Next surprise is our brand new product: Tank Tops. Female-only garments with hand-picked designs from our catalogue. Find them in the regular product page. Some examples: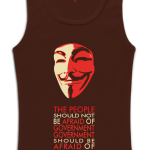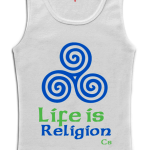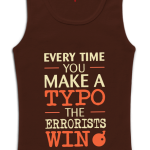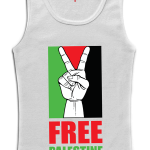 And our final anniversary surprise is that now we are serving 2XL and 3XL shirts!